A total of 2700 managers, engineers and buyers visited the highly successful Fastener Fair Italy 2018, which took place at the Mico Milano Congressi on 26 and 27 September. This was the second of these events to take place in Italy.

The number of suppliers of fastener and fixing products and systems taking part in the show was 210, filling the venue's South Hall. While 22% of exhibitors were foreign companies representing 13 countries, participation by Italian firms increased compared to the 2016 show, confirming that Fastener Fair Italy is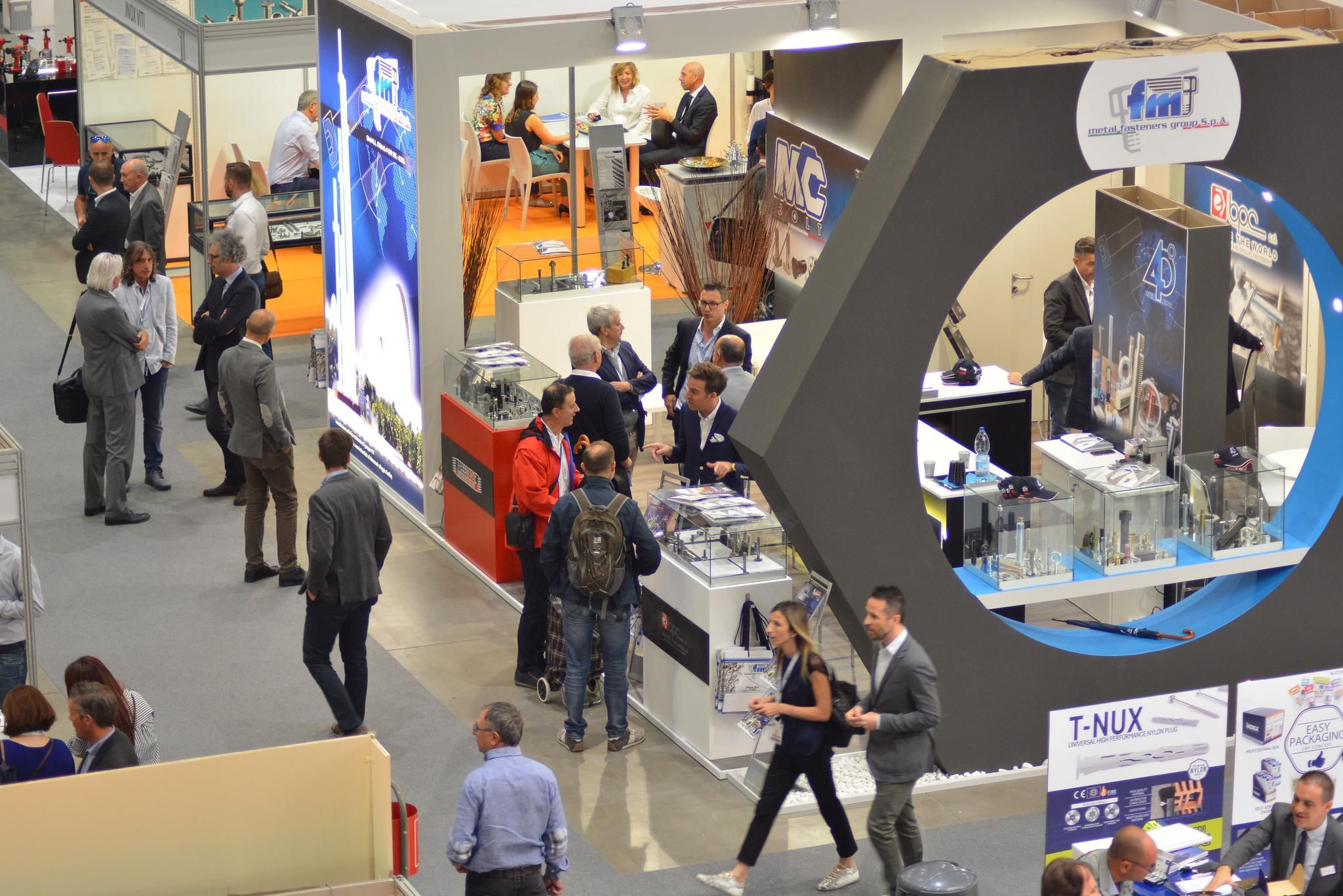 now established as the reference point for the market in this country. Among foreign nations strongly represented were Germany, Turkey, the UK, Spain, while companies from Slovenia, Denmark, India, France and the USA also took part.

Leading industry associations supported the event and welcomed delegations on their stands: the Italian Union of Fastener Manufacturers U.P.I.V.E.B., the Italian Union of Fastener Distributors U.D.I.B. and the Italian Association of Metal Finishing A.I.F.M.

The mix of visitors to the show reflected the diversity of markets served by the fastener and fixing industry. Majority of visitors were either wholesalers (24%) or distributors (42%), all playing a vital role in the supply chain to resellers and end-users. Around 20% were end-users themselves. Fastener and fixings manufacturers accounted for 34% of those attending.

A significant number of visitors – 28% – were foreign, representing 62 countries.