Bralo Italia

"Fastener Fair Italy 2018 was a great success, confirming the accredited quality that makes Bralo a leading manufacturer in the industry! It's always a pleasure to meet visitors and clients, exchange opinions and establish new lasting partnerships!" - Federico Donatelli, Bralo Italia

---
Viteria Fusani

"The show had a good turnout of visitors, which allowed us to make new interesting contacts and meet our existing clients to strengthen our business relationships." - Isabella Fusani, Viteria Fusani

---
National Machinery LLC


"Interesting and growing exhibition with an increasing number of visitors and exhibitors." - Renzo Corvetta, National Machinery LLC
---
E.CO Italia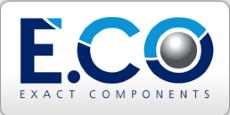 "E.Co exhibited for the second time at Fastener Fair Italy, which has been an important opportunity to meet our customers and potential buyers and suppliers. The turnout and target of the visitors confirmed our expectations, about 40% of these were foreign, about 60% Italians, which was an important factor since our company does not sell only in Italy but also exports abroad. Thanks to our experience, versatility and the high quality of our products, contracts were signed after the show. " - Alice Rettagliati, E.CO Italia
---
Vision S.r.L.

"Our exhibiting experience in Fastener Fair Italy was well beyond our most optimistic forecasts, both for the turnout and for the quality of visitors on our stand, which makes us proud of the work we've done. Next month, Vision srl will also exhibit in Fastener Fair Stuttgart, which will be held at the Stuttgart Exhibition Center from 19 to 21 March 2019. We will present "SIRIO 600" - our automatic control machine, which works on a steel ring with integrated vision systems - but it will also be an opportunity for us to rediscover "SATURNO 850", our automated control machine." - Antonello Riccio, Vision S.r.L.
---
Arma Fixing Systems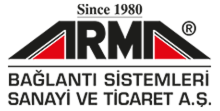 "We recevied some positive enquiries during the show from potential customers. We have sent our samples and price lists to some of them and we are waiting for further developments." - Murat Dikel, Arma Fixing Systems
---
Arser


"It was a very interesting edition with a relevant presence of professional visitors, a significant attendance of European manufacturers as well as a rich selection of qualified companies operating in the supply chain of fasteners." – E. Zini, Arser
---
Atlantic Man.

"Positive and well-organised event." - Giulia Costi, Atlantic Man.
---
Expometals.net

"This second show has exceeded by far the first edition. Italy really needed a show like this one." - Davide Dell'Oro, Expometals.net

---
Milani Enrico



"A satisfiying exhibition with many visitors who were genuinely interested in our products." - Luca Milani, Milani Enrico

---
Fastbolt Schraubengroßhandels GmbH

"We decided to exhibit in Fastener Fair Italy back in 2016 because the Italian distribution market is very important to our company. The response we got from both existing and potential new customers was very positive which convinced us to return in 2018 with a booth even slightly bigger in size than in 2016. The success of the event proved that this was not a mistake. We feel the show has found its place and justification within all the fastener related trade shows around the globe. The importance and size of the Italian fastener market as well as the marketing concept of the show manage to attract a good number and high quality of both visitors and exhibitors which makes Fastener Fair Italy a meaningful second Fastener Fair in Europe besides the dominating international event Fastener Fair Stuttgart. We will be back in 2020!" - Ekkehard Beermann, Fastbolt Schraubengroßhandels GmbH
---
Bonfatti Filettature

"This was our first ever experience because we hadn't exhibited in a show before. We're a small company of 15 people. Excellent organisation and location, targeted for our specific sector. We have already booked a stand for the next edition. Thank you!" - Giovanna Bonfatti, Bonfatti Filettature
---
Tachart Ltd t/a bolt & Nut Manufacturing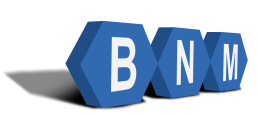 "Surprised with the visitors. All great meetings. Received some enquiries but no orders as yet. There is a problem in that the quality of the enquiries received were not our core business, but this was an issue with us / our visuals." - Patrick Hinder, Tachart Ltd t/a bolt & Nut Manufacturing
---
T.I.T. Europe S.r.L.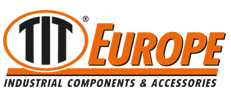 "The second edition of Fastener Fair Italy represented for our group an important showcase in the mechanical fastening sector. Our brand, which has been representing for more than thirty years quality and innovation, and thanks to this exhibition, has been able to become known also in sectors where previously it was only marginally present. The contact with visitors, as well as the consolidation of relationships with our existing customers but also with those recently acquired, are just a few examples of how important and representative a fair can be. We have been able to present some of our most significant innovations such as the pneumatic tool for the application of STARLOCK® washers and the whole range of riveting machines, riveting tools and machines for battery-operated bolts. We managed to make a few new customers during the exhibition. We will certainly be interested in evaluating whether to participate in the next edition of 2020." - Michele Treggia, T.I.T. Europe S.r.L.

---
Dell'Era Ermanno S.r.L.

"We have had a very positive result from Fastener Fair Italy 2018, both for the number of exhibitors (more than 200 companies) and for the number of visitors (coming from 14 different countries). I find it very important that an event that covers the whole fastener supply chain takes place in the heart of the fastener manufacturing sector. This is a show not to be missed. We have already confirmed our participation in the next edition of the fair scheduled for 2020." - Paolo Dell'Era, Dell'Era Ermanno S.r.L.
---
Giussani Rapid Srl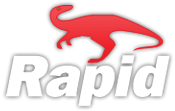 "After having successfully exhibited in the first edition, we also exhibited in 2018. Yet again, it was a very well organised show, great turnout, and we have been able to establish relationships with new and old customers. As a result, we are planning to exhibit again in the next edition." - Roberto Giussani, Giussani Rapid Srl
---
A.I.F.M. Associazione Italiana Finiture dei Metalli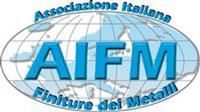 "For our Association, Fastener Fair Italy proved to be an excellent showcase. The turnout of specialised visitors allowed us to make ourselves known to them and to make new contacts. This was also thanks to the technical seminar dedicated to surface treatments and finishing for fasteners that Mack Brooks let us organise together with Fasten.it. Our experience was therefore more than positive and the expectations were fully met." - Elena Travaini, A.I.F.M.
---
DFV Automazioni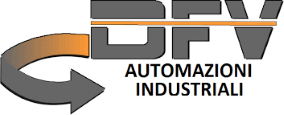 "DFV Automazioni has been exhibiting in Fastener Fair Italy since its first edition. We believed from the very beginning that the event would become successful and we look forward to the next show in 2020. Fastener Fair Italy has now become a landmark in Italy, with a strong turnout and active participation. The venue Mi.Co. draws a lot of attention because of its central location and it's so convenient to get to. My hope would be that the show will eventually take place in 3 days instead of 2 in order to spend the right amount of time with all of our customers." - Luca Fagetti, DFV Automazioni
---
PSM Celada Fasteners S.r.L.

"For PSM Celada, exhibiting at Fastener Fair Italy was more than a positive experience; the presence of such a large number of Italian and international exhibitors has enabled us to meet face to face with our customers, which has been an enriching experience for our business and allowed us to establish new contacts. The quality and quantity of visitors was very high, with a mix of interesting sectors. It was also a pleasant opportunity for us to meet existing and loyal customers and suppliers. The show also represented new business opportunities for us." - Silvia Zonta, PSM Celada Fasteners
---
Vorpa

"The second edition of the show confirmed the successful trend of the 2016 edition. Apart from meeting numerous Italian customers we also acquired many new contacts from foreign countries and this was a very positive surprise. I believe that Fastener Fair Italy has already become an important event in the European fastener and fixing systems calendar." - Roberto Vorabbi, Vorpa
---
Rapitech

"Fastener Fair Italy 2018 proved to be a confirmation of the excellent success of the 2016 edition. The turnout of visitors, especially foreign visitors, is an indicator of the attention paid by the whole of Europe to the Italian Fastener sector. Our hope is that the editions of Milan and Stuttgart will become the two strategic hubs of the European fastener core business." - Luigi Pescosolido, Rapitech

---
Feston

"Our experience at Fastener Fair taly was certainly positive. After the first 2016 edition, we enthusiastically decided to exhibit again in 2018 with positive expectations that have fully been met. Fastener Fair Italy is definitely a showcase in the fastening systems world ... We are ready for 2020!" - Andrea Festi, Feston
---
Rolling Tools

"Our experience at the show was definitely positive and the strong turnout was an excellent opportunity for us to meet Italian and foreign customers. After such a positive experience in 2018, we will definitely exhibit again in Fastener Fair Italy 2020." - Andrea Mussi, Rolling Tools
---
Gandini Fasteners S.r.L.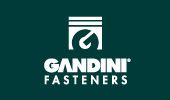 "We exhibited in the second edition of Fastener Fair with great interest. We have had a positive response both in terms of new contacts and strengthening our existing partnerships. We will definitely see you in 2020!" - Stefano Gandini, Gandini Fasteners
---
Italvitinox S.r.L.

"A positive experience with a good turnout of visitors from Italy and abroad; it was an opportunity to meet some of our most loyal customers and to get new contacts that have turned into concrete business opportunities." - Marika Ghidini, Italvitinox
---
Rivit S.r.L.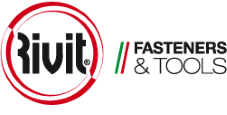 "Fasteners Fair 2018 represented a new opportunity for us to present Rivit's products to the market. Being this a show in Italy that specialises in fixing systems, Rivit could not miss out on an opportunity like this." - Giorgia Di Giusto, Rivit
---

Printec S.r.l.
"Our experience at Fastener Fair Italy 2018 was overall positive, with good feedback both during and after the show. Visitors have shown great interest, in particular for the brands of which we are official distributors, such as the Southco fastening systems and the Accuride industry guides. It also allowed us to get in touch with other realities, similar to ours, of great professionalism, with which we were able to compare ourselves. Fastener Fair Italy is an excellent marketing initiative for our company." - Lorenza Trevisan, Printec S.r.l.
---